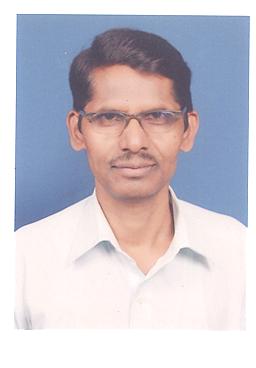 Vasant Vandurkar,
Asst. Technical Officer
Department of Mechanical Engineering
Shri Vasant Jinnappa Vandurkar is currently working as Asst. Technical Officer in the Department of Mechanical Engineering IIT Bombay. This role included Managing Departmental Computer network, Mail server system, Computing server & web and Computational Laboratory.
Prior to joining the Department of Mechnical Enginnering. He has served as Techanical Asst. in the Department of Material Science & Metallurgical Engineering IIT Bombay from 14th Dec.1989 to 22nd Nov 1992. In this positions he acquired numerious skills that include Computer maintenance, Microprocessor(8085) programing with Assembly language, PCB design & developement and Associating in conducting Lab courses.
He Worked for Ghatge Patil Industries Limited for 6 Months prior to joining Department of Metallurgical Engineering & Material Science IIT Bombay, At GP Industry, he worked in production & final Inspection department as Trainee
He has been serving at IIT Bombay at different levels associated with various activities. He is an Executive Committee member of IIT Employee`s co-operative credit society since 2015. He also worked as an Executive Committee member of NASA (2015 to 2016 ).
Qualification
Awards and Honours
STAFF OF THE YEAR 2000 awarded by Mechanical Engineering Association IIT Bombay.
PARTICIPATION IN WORKSHOP & TRAINING PROGRAMMES
1. Attended "Unix Os handling workshop" for two days organised in year 1995 by CSE, IIT Bombay
2.Attended fifteen days " supervisery training Programme" Conducted in year 1996 by PDT Cell IIT Bombay
3. Attended one day "Multimedia workshop" conducted in year 1998 by Electrical Engineering Depart. IIT Bombay
4. Attended Two days "Dot NET Workshop" in year 1982 conducted by CSEA, IITB
5. An initiative for spreading awareness towards "Linux & Open Source Movement" Organised By CSE, IIT in year 2007.